Retreat & The City - Panama
31st March - 5th April 2019 || San Carlos + Panama City, Panama
5 Nights, Vegan Yoga + Sightseeing Retreat for Busy Minds
I am SO very excited to go back to one of my favorite places in Latin America - Panama! Join me in this adventure: welcome the spring in style, set some intentions, reconnect with yourself, improve your yoga practice (on and off the mat), have some fun in nature and explore one of the coolest cities in this part of the world - Panama City.
31st March - 5th April 2019 // san carlos + panama city, panama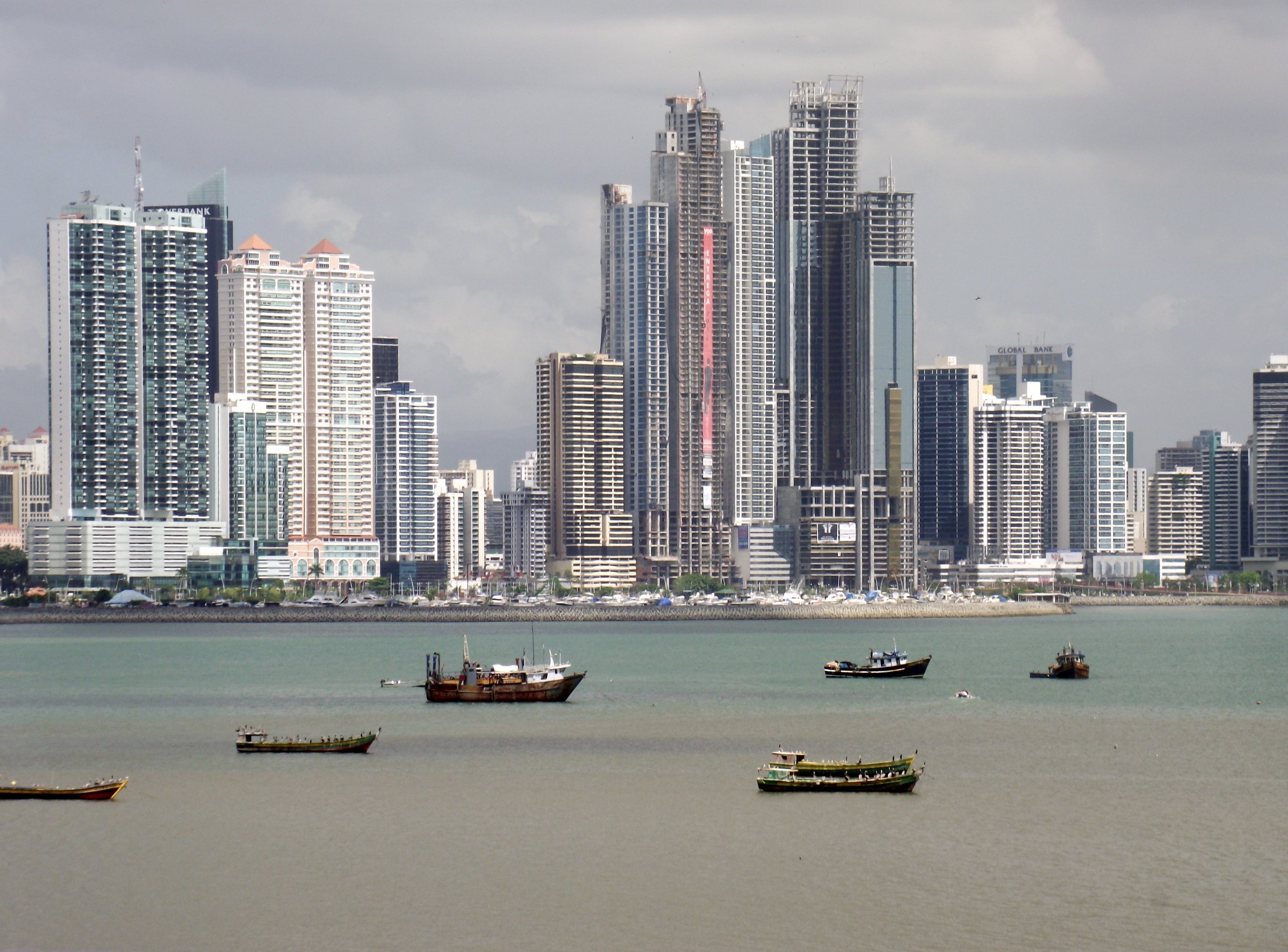 * The perfect blend of relaxation and exploration you are looking for*
This yoga retreat is the perfect choice if you have limited time but you still "want it all": yoga, nature, beach, city life and one of the most famous landmarks in this part of the world!
We will spend the first four nights at the beautiful Istmo Yoga & Adventure Retreat center, located just under 2hours west of Panama City, and surrounded by lush tropical forest near a deserted beach. This time will be dedicated to disconnect with the outside, and reconnect with your inner self via hatha yoga practice, workshops and themed activities in close contact with Mother Nature and its beautiful gifts.
You will have an opportunity to understand more about yoga philosophy and how it can help you not only as a physical practice on the mat, but more so as a way of life, off the mat. This retreat is designed specifically for those of you who might be new to yoga practice, don't practice regularly (like me the majority of my past life!), or you have known yoga only as a "relaxing physical exercise" and are still unsure what OM means. You will deepen your knowledge of asanas (physical postures) and their specific benefits, pranayama (conscious breathing) and meditation, in a relaxed-fun-informative way. There will be plenty of time to chill in a hammock, swim in the ocean or paddle around on SUP boards at the nearby beach. We will share delicious vegan meals around the communal table while we enjoy the sounds of nature. I focus on teaching yoga for busy minds and those "addicted to stress" that find it hard to disconnect. As a former workaholic who divorced the corporate world, I know well what that is like! I will be sharing different techniques and practices that will for sure help you get centered, even if you find it hard to do.
For the last couple of days, we will travel to Panama City, which is one of my favorite cities in Latin America. We will visit the incredible Panama Canal, one of the man-made wonders of the world, tour around the old city of Panama and spend the night in the modern part of the city at the Panama Zen Hotel, so we can slowly but surely connect back with urban life before heading back home. We will have a chance to explore the sights and the vegan food spots available in this city, that has so much to offer.
I can't wait to share this experience with you!
5 nights shared or private accommodation in one of the bungalows with private bathrooms at Istmo Yoga & Adventure Retreat in San Carlos for the first 4 nights plus 1 night shared or private accommodation at the Panama Zen Hotel in Panama City.

3 plant based meals per day during our stay at Istmo, including dinner on the first night and breakfast on the last morning, before heading to the city.

Breakfast buffet at Panama Zen Hotel on the last morning.
2 x Daily Hatha yoga and meditation classes during the first 4 nights.

SUP lesson at the nearby beach.

Unlimited use of SUP boards during our stay .

Tour of the Panama Canal (Miraflores Locks).

Tour of the old city of Panama (the charming Casco Viejo district).

Group transfer from PTY airport on the day of arrival.
not included
Flights to and from Panama City (fly to PTY airport to be able to join the group transfer).

1 x Lunch and 1 x Dinner in Panama City.

Transfer from Panama Zen Hotel back to airport on the last day (taxi and Uber available).

Tips (voluntary).

Insurance (recommended).

Additional services, trips or activities not mentioned .
Investment
Your retreat rate depends on your accommodation choice, check the options below:
shared bungalow (4 people)
Each bungalow has 2 large bunk beds offering a full bed below and a twin bed on top. The bungalows are air conditioned and have a private bathroom with hot water, as well as a balcony to enjoy the views over the lush jungle.
$1,065 USD p/p
shared bungalow (2 people)
If you prefer to share with only one person, you can choose a twin bungalow, which also offers air conditionaing, a private bathroom with hot water and a private balcony overlooking the lush jungle around.
$1,250 USD P/P
private bungalow (1 person)
If you appreciate privacy and prefer to have an opportunity to truly retreat on your own, you can choose to have a private bungalow for yourself during your stay. This is the same bungalow described on the left.
$1,745 USD p/p
THE SMALL PRINT
All reservations require a non-refundable $300 USD deposit per person payable via Paypal (no additional charges) or by debit/credit card for a 4% fee.

The remaining payment can be made up to 15th February 2019, again by Paypal (no additional charges) or by debit/credit card for a 4% fee.